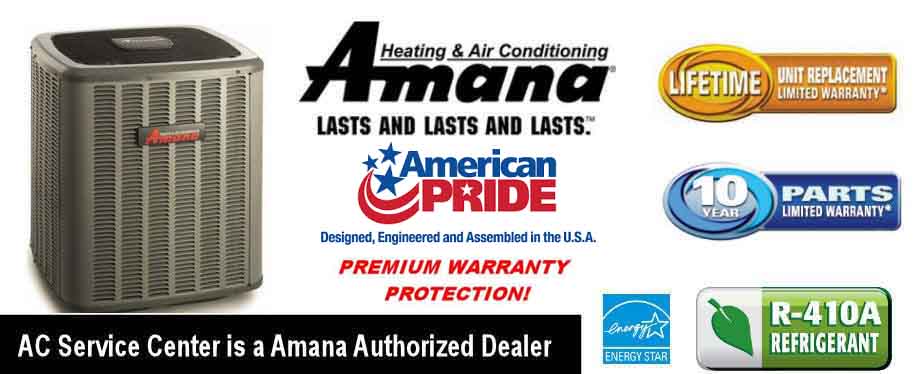 Americans have been relying on premium, long-lasting Amana® brand products since 1934, when Amana, Iowa, native George Foerstner accepted the challenge of building a dependable beverage cooler. Amana successfully met that challenge and, two years later, the company introduced another innovative product that soon became indispensable for commercial establishments such as grocery stores and restaurants – the walk-in beverage cooler, also known as a cold storage locker.
The residents of Amana, Iowa, began a long history of pioneering and craftsmanship, and that spirit continues today in the manufacturing of quality Amana Heating and Air Conditioning products. From the technology behind our unique Million-Air® heat exchanger to the inclusion of high-quality filter driers in each of our air conditioners and heat pumps, we remain committed to Amana's legacy of providing homeowners with heating and cooling products that are built to last.
Repeatedly recognized as the brand behind some of the most energy-efficient gas furnaces, Amana Heating and Air Conditioning brand products are assembled in our facilities located in Tennessee and Texas.
All Amana brand® air conditioners and heat pumps use the chlorine-free R-410A refrigerant. The ASXC18, and ASXC16, air conditioners and the ASZC18, ASZC16, and ASZ16 heat pumps feature our most comprehensive limited warranty coverage of any air conditioner or heat pump on the market. They offer Lifetime Limited Warranty* protection for the compressor to the original, registered*, single-family, homeowner of a properly matched system using these high-efficiency air conditioners and heat pumps. If the original owner should have a compressor failure, we will replace the air conditioner or heat pump with a comparable Amana brand product at no cost.
Providing outstanding standard warranty coverage is just one way of continuing the Amana brand's 70+-year promise to homeowners to build a product that Lasts and Lasts and Lasts.®